Stay ahead of parasites with targeted deworming
Kenton Morgan, DVM, Equine Technical Services Veterinarian, Zoetis
3/15/2023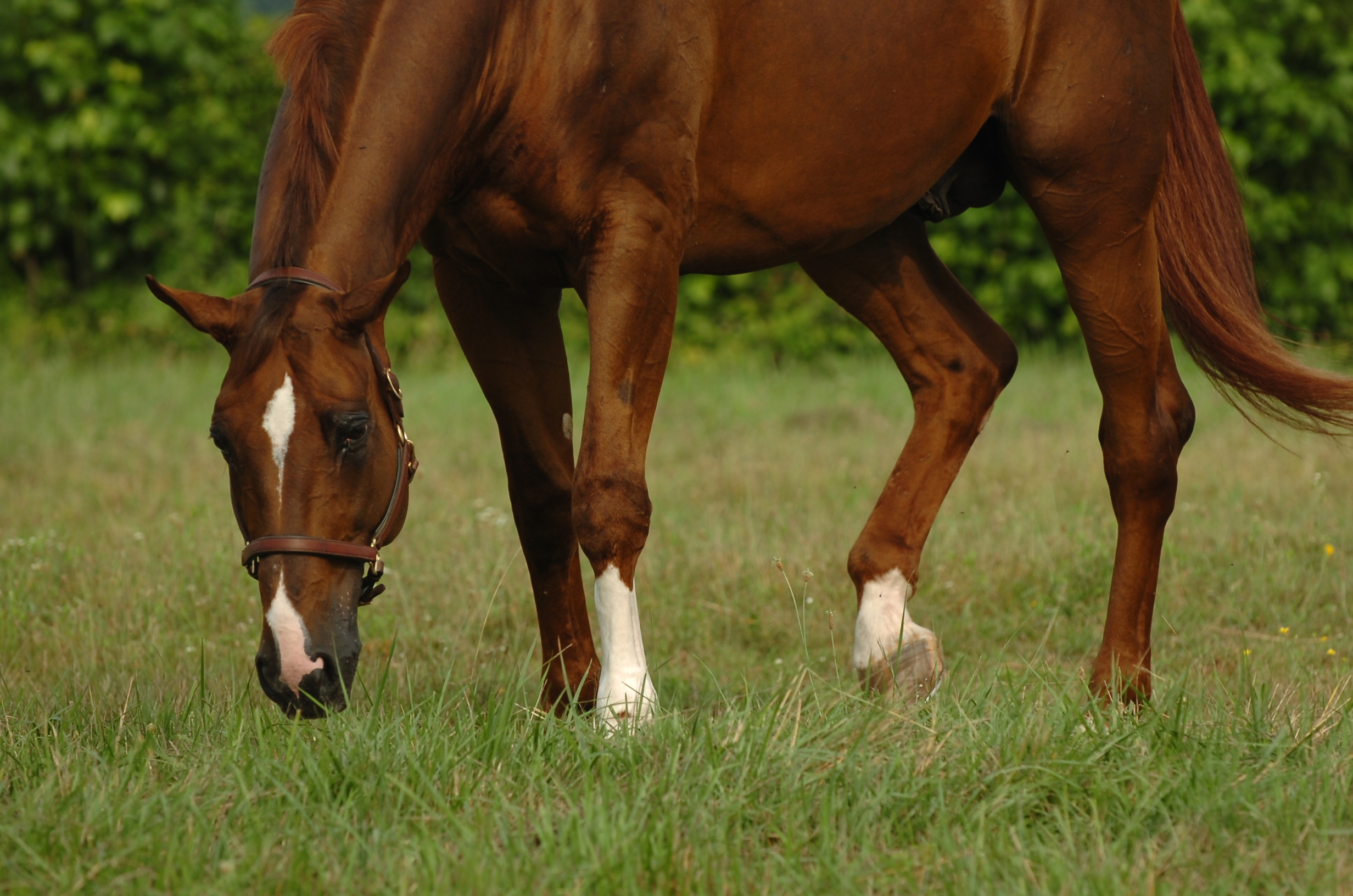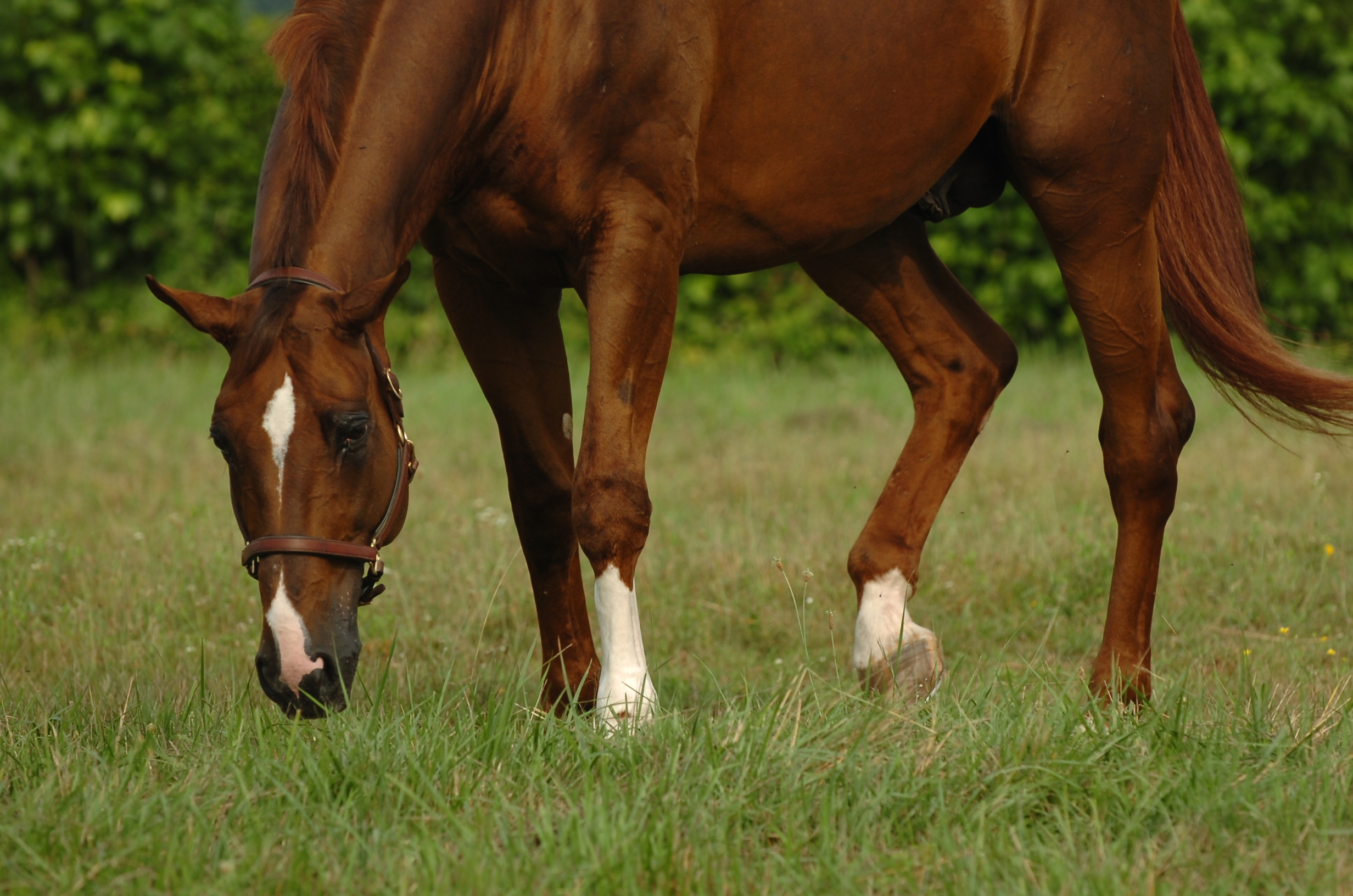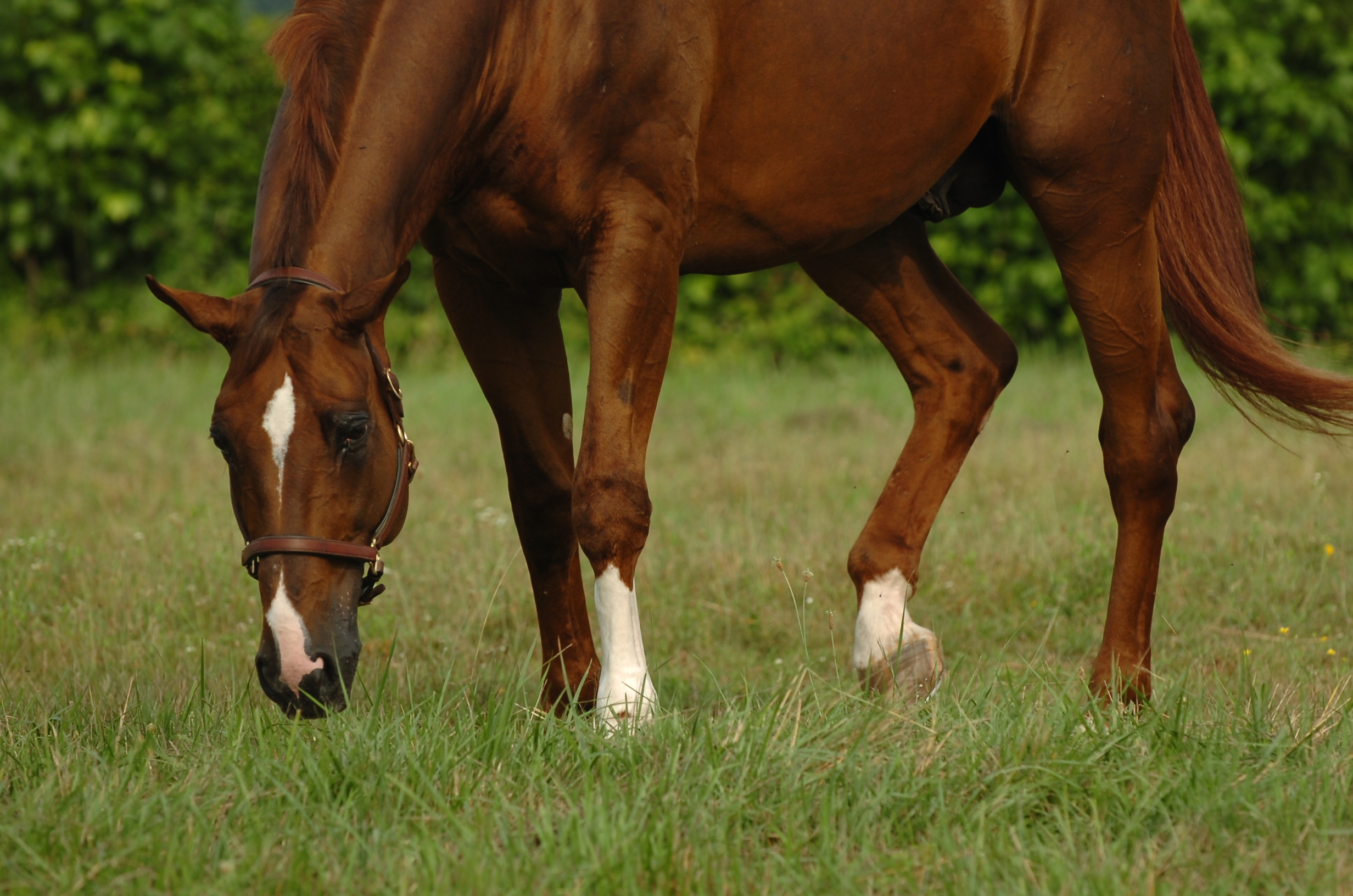 Did you know most internal equine parasites (approximately 90%) originate from your horse's natural environment?1 While we cannot eliminate the issue entirely, we can work to reduce a horse's parasitic exposure. Along with managing the environment, partnering with your veterinarian is key to determining a seasonal, targeted deworming plan.
A shift to strategic deworming practices
Targeted deworming is a strategy that focuses on treating horses for parasites when parasite exposure and transmission is likelier to occur. In the past, experts recommended deworming about every 60 to 90 days; however, an ever-growing body of research reveals how some parasite populations have grown resistant to many of the available drug classes.2
Today, the American Association of Equine Practitioners (AAEP) recommends that veterinarians make deworming decisions based primarily on a horse's age, their egg-shedding status (based on fecal egg counts) and the length of the grazing season in your area.
Reduce your horse's exposure
Intestinal parasites can cause serious health problems in horses, including fever, diarrhea, colic and even death. Therefore, it's critical to minimize risk exposure, reduce parasite egg shedding and use the most effective treatments at the right time.
It's important to limit your horse's exposure to parasitic eggs and larvae found in and around manure, so be sure to regularly clean stalls and manage manure on pastures as well as provide horses with elevated hay feeders, feed bunks and troughs.
When selecting a dewormer, I recommend a seasonal, targeted deworming program to help control parasites that may be in your horse's system and help reduce the shedding of parasite eggs into the environment. This is vital to reducing the exposure of your horse's herdmates as well.
Identify your horse's life stage
Your horse's age is the first factor to consider when selecting a dewormer, since not all equine internal parasites pose the same risks at every age.
The AAEP's Internal Parasite Control Guidelines identify tapeworms and small strongyles as the two parasites of greatest health concern in adult horses, whereas roundworms present the greatest risk to foals during the first 6 to 8 months of age2
Conduct a fecal egg count
Ask your veterinarian to perform a fecal egg count test to help specify whether your horse is a low, medium or high shedder. Horses that shed more eggs back into the environment via manure increase the exposure of the entire herd to potential parasites. I recommend asking your veterinarian to conduct a fecal egg count during spring wellness visits, but if that's not feasible, fecal egg counts can be run at any time of year.
A fecal egg count shows the number of parasite eggs being shed per each gram of manure—the results help determine if a horse is a high or low shedder, so your veterinarian can then create a custom deworming plan
In horses with very low or even a zero fecal egg count result, the AAEP guidelines recommend treating these animals 1 to 2 times per year for internal parasites
Tapeworm eggs have a different density than other parasite eggs and shed intermittently, so they don't typically appear in fecal egg count tests, but treating for this important parasite is recommended at the end of the grazing season
Likewise, pinworm eggs rarely present in the fecal egg count since the female lays her eggs directly onto the rectal area with a sticky glue-like material. This is what can create the itching that may cause your horse to rub its hindquarters.
Know the right time to deworm your adult horse
Healthy, low-shedding adult horses will typically receive a deworming treatment at the beginning and end of the grazing season, which differs by geography:
In the northern half of the country, one dose of Quest® Gel (moxidectin) is given at the start of spring grazing season, typically in April or May, and one dose of Quest® Plus Gel (moxidectin/praziquantel) is given at the end of the grazing season, usually around October or November
In the southern half of the country, timing for the first dewormer dose typically happens earlier than most other geographic regions. Plan to give your horse its first dose of Quest Gel in March or April, and then one dose of Quest Plus Gel in November or December.
Click here for a deworming guide for adult horses from Zoetis. Note: If your horse is a high shedder, your veterinarian may recommend more frequent deworming intervals for that individual horse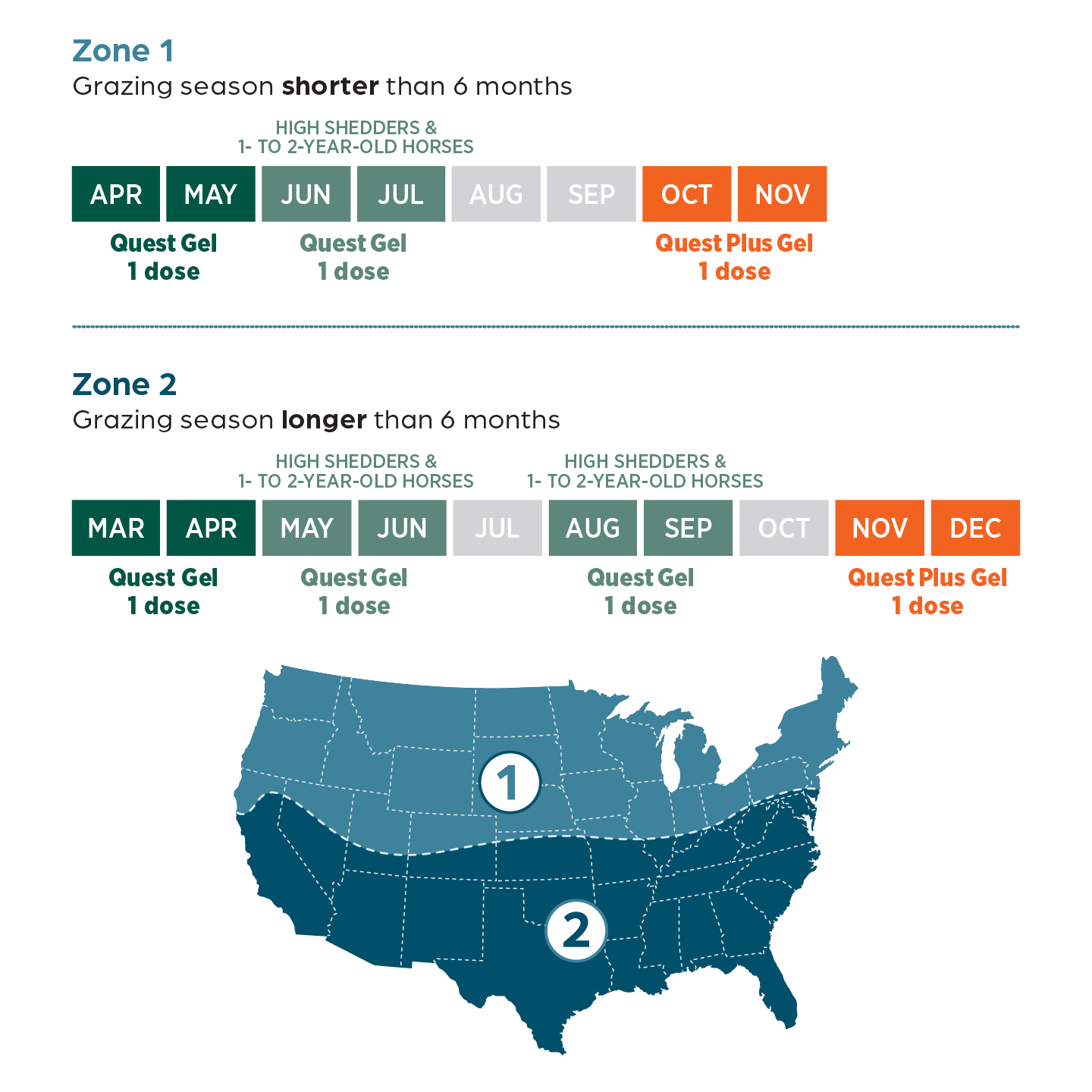 Deworming treatments for foals, yearlings and 2-year-olds
Treatment options differ when it comes to deworming foals, yearlings and 2-year-olds because the parasites of concern differ in young horses compared to mature horses.
Strongid® Paste (pyrantel pamoate) and/or Anthelcide® EQ Paste (oxibendazole) is critical for the treatment of roundworms in young foals.
For yearlings and 2-year-olds, the AAEP's Internal Parasite Control Guidelines advise that these horses should be treated like high shedders. So a dose of medication targeting small strongyles is given at the start of the grazing season, with another dose targeting small strongyles and tapeworms at the end of the grazing season. And these horses need additional treatments throughout the year. Learn more about the latest deworming recommendations for this equine age group from Zoetis.
Compare dewormers
Moxidectin is the experts' active ingredient of choice for small strongyles because it treats both the encysted larval and adult stages, all in a single dose.3 Both Quest Gel and Quest Plus Gel are formulated with moxidectin, which is also effective against large strongyles (bloodworms), bots, pinworms, hairworms and stomach worms.
In studies, moxidectin was significantly more effective than the active ingredient in Panacur® POWERPAC at treating small strongyles3,4,5
Quest Plus Gel has a second active ingredient, praziquantel, for the treatment of tapeworms during the late grazing season5,6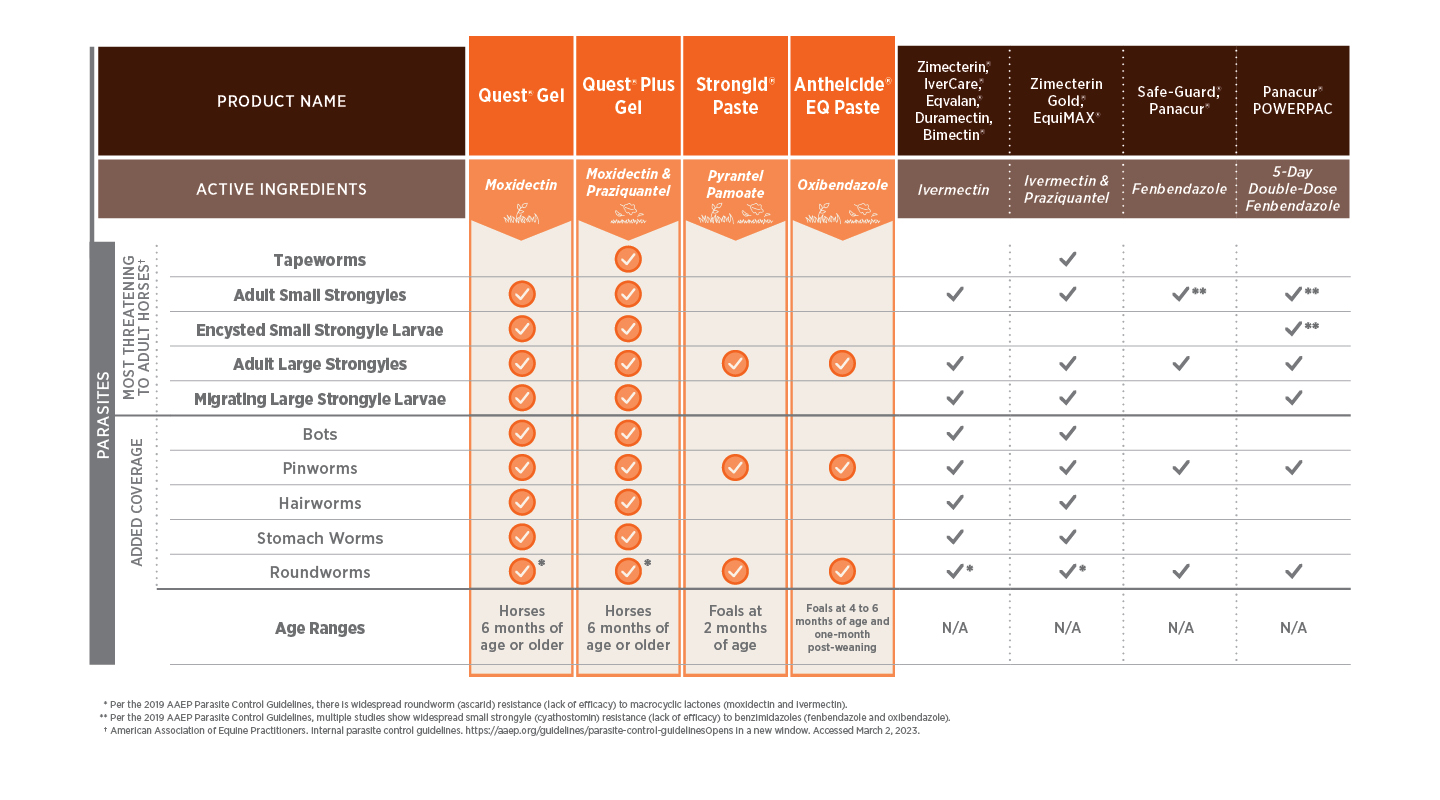 Target the right parasites at the right time
Still unsure which parasite treatment plan is the right fit for your horse? The following quiz will help you decide based on your horse's age, location and the time of year. Remember to always seek guidance from your veterinarian in the diagnosis, treatment and control of parasitism. For more information on deworming, I recommend the following blog, "How to Deworm Your Adult Horse," with a video that unpacks targeted, seasonal deworming tips.
IMPORTANT SAFETY INFORMATION
Do not use Quest Gel or Quest Plus Gel in foals less than 6 months of age or in sick, debilitated and underweight horses. Do not use these products in other animal species, as severe adverse reactions, including fatalities in dogs, may result. Consult your veterinarian for assistance in the diagnosis, treatment, and control of parasitism.
References
Reinemeyer C, Nielsen M. Environmental factors affecting parasite transmission. In: Handbook of Equine Parasite Control, 2nd edition. Wiley-Blackwell;2018:55-60.
American Association of Equine Practitioners. AAEP internal parasite control guidelines. https://aaep.org/sites/default/files/2021-03/Internal_Parasite_Guidelines.pdf. Accessed March 2, 2023.
Mason ME, Voris ND, Ortis HA, et al. Comparison of a single dose of moxidectin and a five-day course of fenbendazole to reduce and suppress cyathostomin fecal egg counts in a herd of embryo transfer-recipient mares. J Am Vet Med Assoc. 2014;245(8):944-951.
Reinemeyer CR, Prado JC, Nielsen MK. Comparison of the larvicidal efficacies of moxidectin or a five-day regimen of fenbendazole in horses harboring cyathostomin populations resistant to the adulticidal dosage of fenbendazole. Vet Parasitol. 2015;214:100-107.
Bellaw JL, Krebs K, Reinemeyer CR, et al. Anthelmintic therapy of equine cyathostomin nematodes—larvicidal efficacy, egg reappearance period, and drug resistance. Int J Parasitol. 2018;48:97-105.
Proudman CJ, French NP, Trees AJ. Tapeworm infection is a significant risk factor for spasmodic colic and ileal impaction colic in the horse. Equine Vet J. 1998;30(3):194-199.
All trademarks are the property of Zoetis Services LLC or a related company or a licensor unless otherwise noted. Bimectin is a trademark of Bimeda Inc. EquiMAX is a trademark of Virbac. IverCare is a trademark of Farnam. Panacur is a trademark of Merck Animal Health. Safe-Guard is a trademark of Intervet Inc. Zimecterin Gold and Eqvalan are trademarks of Boehringer Ingelheim. © 2023 Zoetis Services LLC. All rights reserved. QST-00222