Long Live the Horse
The bond you share with your horse is so strong, it makes you wonder who's caring for who. We're with you at every step to do what's right for your horse. Because for all our horses do for us, we owe them the best care in return.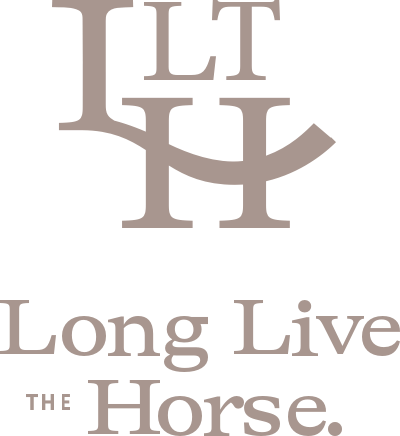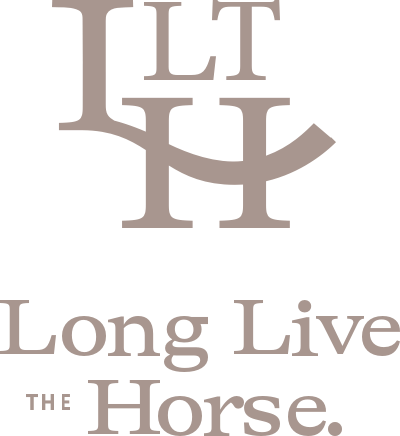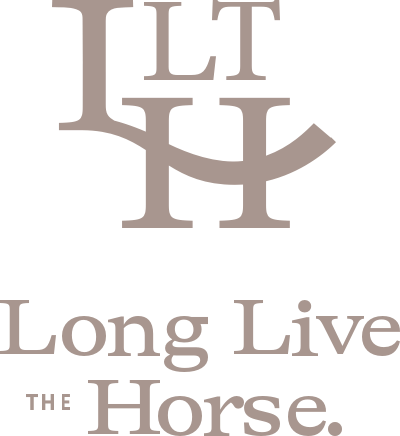 Always by your side with decades of care
It takes commitment to give horses the right care through every life stage. For 70 years we've been blazing new trails with one-of-a-kind products like Quest® Plus Gel and Dormosedan® Gel. At Zoetis, we continue working to advance equine care and support to help horses live healthier, happier lives.
Established the Animal Agriculture division of Pfizer.
Renamed Pfizer Animal Health in 1988, which became Zoetis in 2013.
Dormosedan® received FDA approval.
Dormosedan sterile solution (detomidine hydrochloride), a game-changing tool for veterinarians, remains the #1 vet-trusted equine sedative.1
Pfizer Animal Health became Zoetis.
Pfizer's Animal Health business became a separate company, Zoetis, making us the world's largest animal health company.
Launched Core EQ Innovator®.
The first and only vaccine to protect horses from all five core diseases in one injection, which won the Animal Pharm Award for Best New Product for Companion Animals that same year.
Added Platinum Performance® and Stablelab®.
Platinum Performance is a leading nutrition-focused animal health business, and Stablelab is a stall-side diagnostic blood test that makes many equine diagnostic tests faster and easier.
Acquired Equine Regenerative Medicine Device Portfolio.
Pro-Stride® APS, Restigen® PRP and CenTrate® BMA are all part of breakthrough regenerative medicine therapies that use a horse's own blood and bone marrow to care for lameness and orthopedic injuries.
IMPORTANT SAFETY INFORMATION
DORMOSEDAN
Do not use DORMOSEDAN STERILE SOLUTION in horses with pre-existing atrioventricular (AV) or sinoatrial (SA) block, with severe coronary insufficiency, cerebrovascular disease, respiratory disease, or chronic renal failure. Intravenous potentiated sulfonamides should not be used in anesthetized or sedated horses. Careful consideration should be given to horses approaching or in endotoxic or traumatic shock, to horses with advanced liver or kidney disease, or to horses under stress from extreme heat, cold, fatigue, or high altitude. Do not use in horses intended for human consumption. Handle dosing syringes with caution to avoid direct exposure to skin, eyes or mouth. See full Prescribing Information.
70
years
Unmatched commitment
Our team of scientists and veterinarians has dedicated 70 years to advancing horse care with breakthrough treatments and expert guidance.
50+
products
Trailblazing vision
We've pioneered many breakthroughs in horse health, and we continue to research and develop new and better ways to help horses live their best lives.
#1
vet preferred
Trusted care
Equine veterinarians consider Zoetis their #1 go-to brand.2
Caring for our community
We support organizations that promote research, continuing education and philanthropic investments that enhance the health of the equine community.
Horse care tips and resources
Collected from equine experts and fellow horse owners across the country, access the latest practical advice and insights to help manage your horse's health and well-being.
Products you can count on
Developments on the frontier of equine medicine and over 50 products help ensure the disease prevention, targeted treatments and other horse health solutions you need.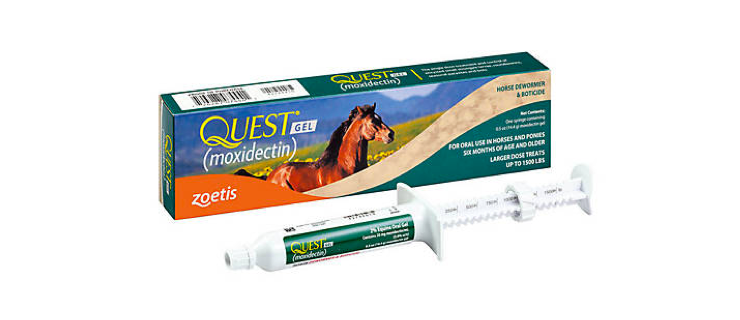 Multiple Parasites
OTC
Quest® Gel
(moxidectin)
Recommended for early grazing season. The Quest Gel and Quest Plus Gel are the only dewormers that treat encysted small strongyles and bots in a single dose, with broad-spectrum support that also treats large strongyles (bloodworms), pinworms, hairworms and stomach worms. Easy gel formula dissolves on the tongue.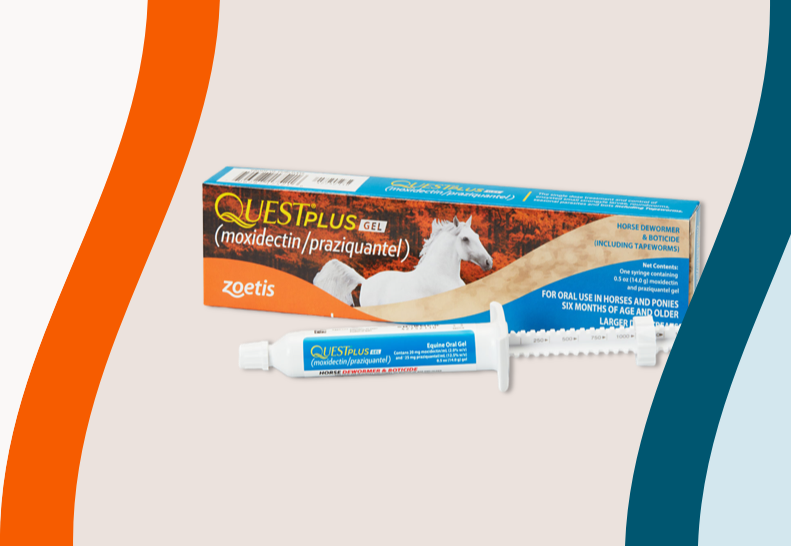 Multiple Parasites
OTC
Quest® Plus Gel
(moxidectin/praziquantel)
Recommended for the end of grazing season. The only dewormer that treats encysted small strongyles, bots and tapeworms in a single dose, with broad-spectrum support that also treats large strongyles (bloodworms), pinworms, hairworms, and stomach worms. Easy gel formula dissolves on the tongue.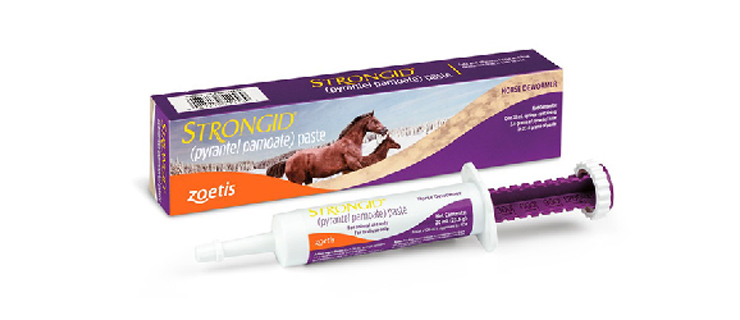 Roundworms in Foals
OTC
Strongid® Paste
(pyrantel pamoate)
Recommended for the essential treatment of roundworms (ascarids) in young foals at 2 to 3 months of age. Also effective against large strongyles (bloodworms) and pinworms in adult horses.
IMPORTANT SAFETY INFORMATION
QUEST GEL & QUEST PLUS GEL
Do not use QUEST Gel or QUEST PLUS Gel in foals less than 6 months of age or in sick, debilitated and underweight horses. Do not use in other animal species, as severe adverse reactions, including fatalities in dogs, may result. Consult your veterinarian for assistance in the diagnosis, treatment, and control of parasitism.
References
Data on file: 2020 Equine Pain & Sedation Market Research Study
Data on File. 2021 Zoetis Equine Brand Health Study