What to expect during equine dental exams
A safe, routine procedure to keep your horse feeling his best all year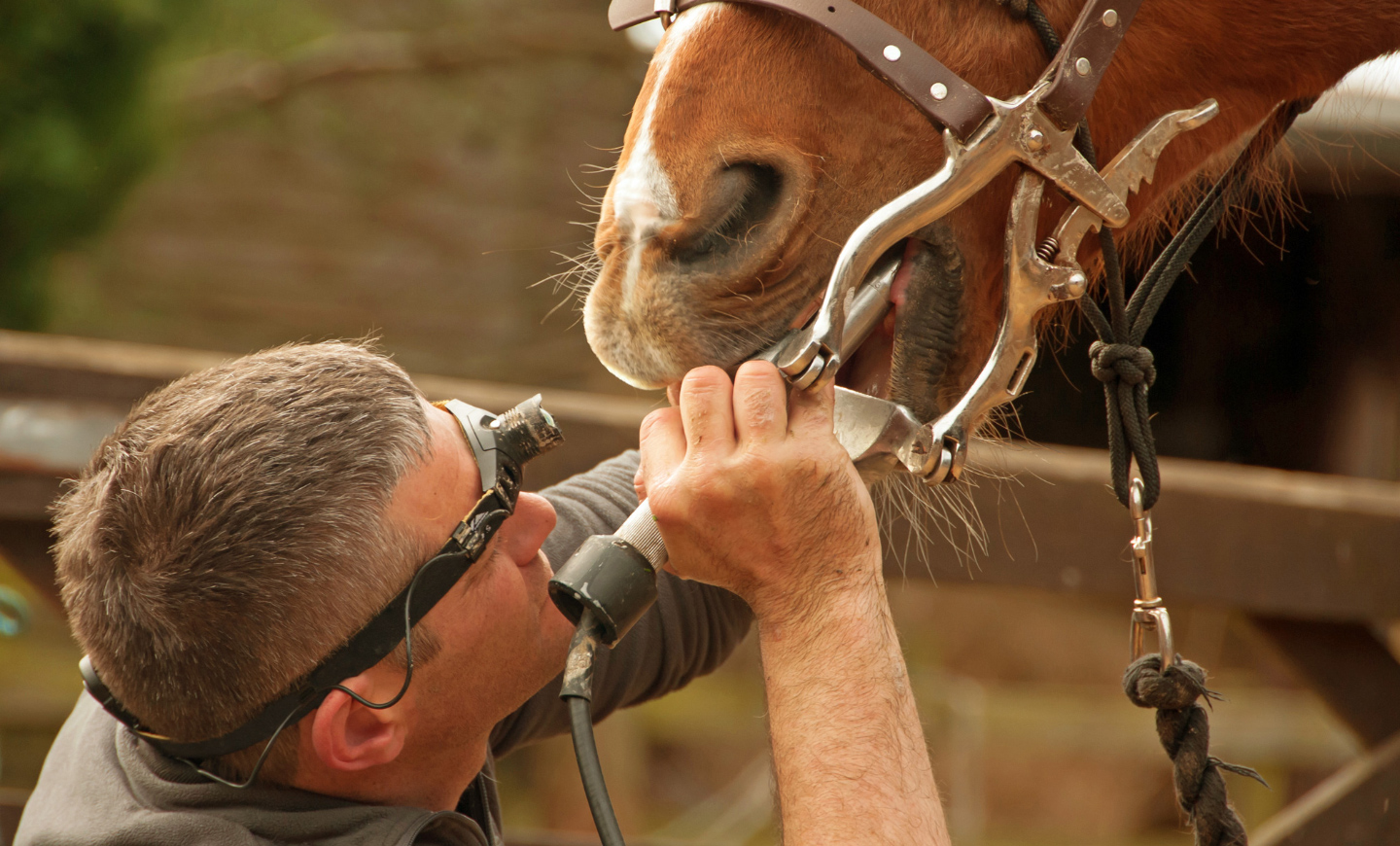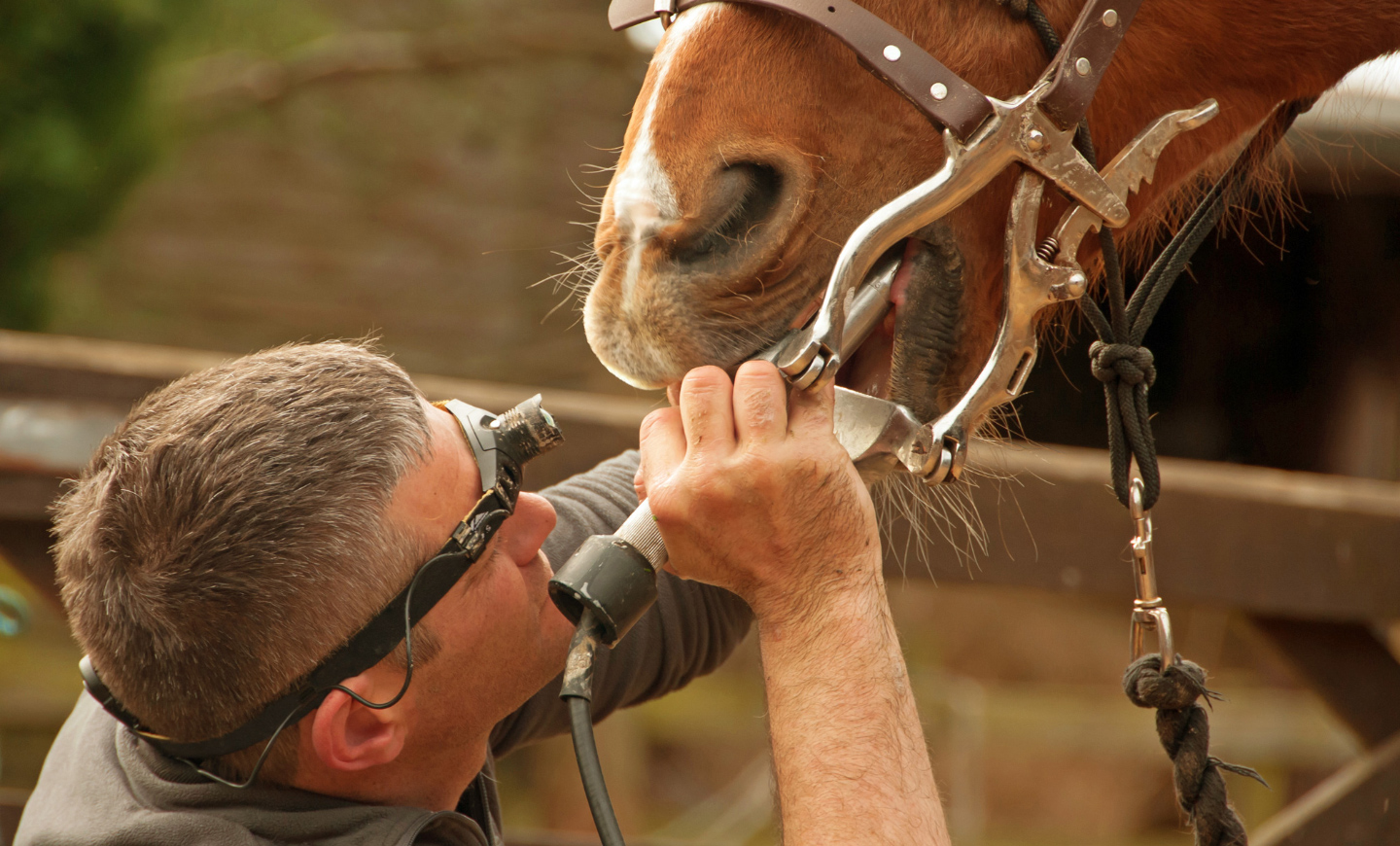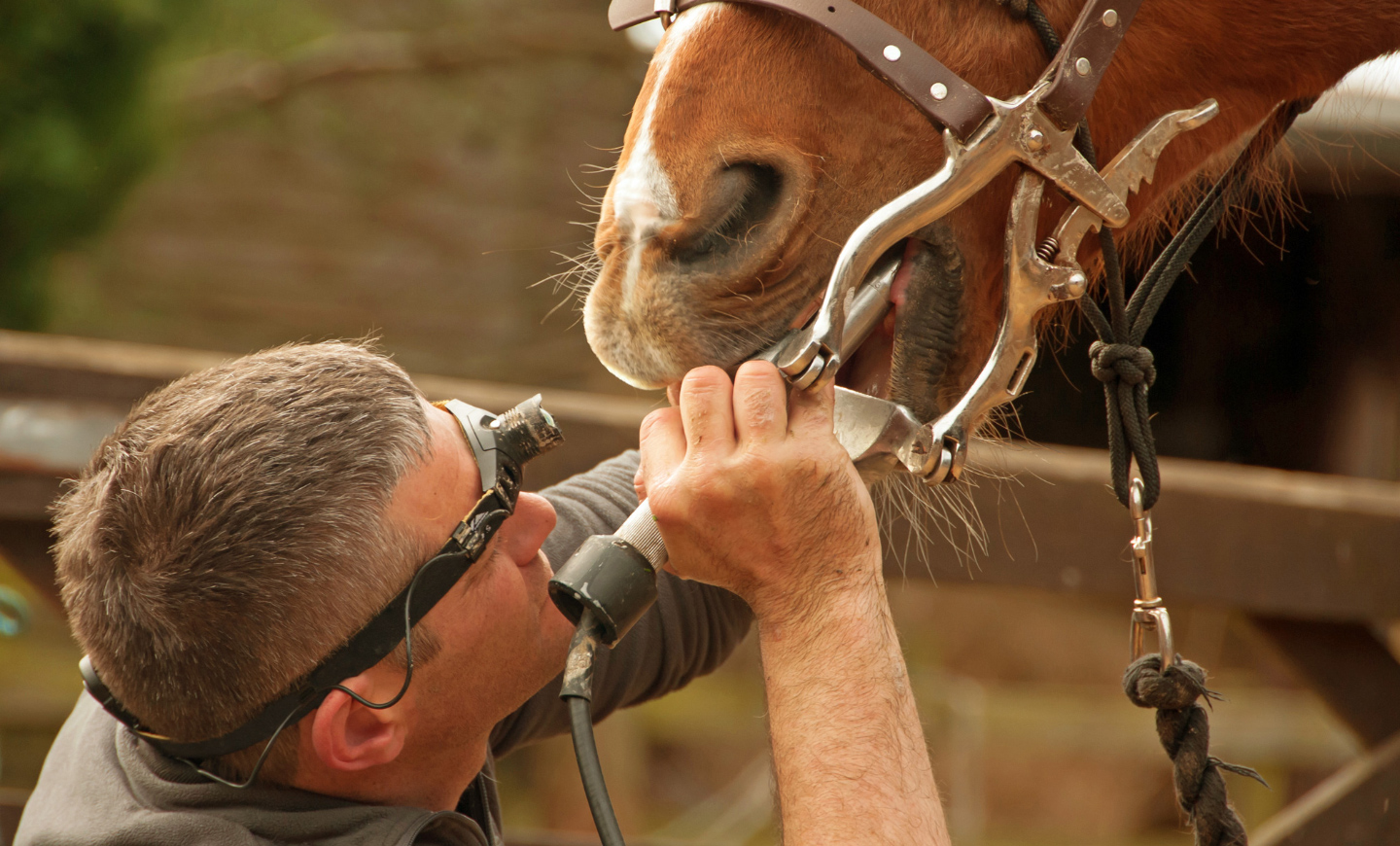 Is your horse due for a dental examination? Scheduling dental exams annually is a critical step toward keeping his health, wellness and behavior in check. According to a 2020 equine dental wellness survey conducted by Zoetis, out of nearly 4,500 horse owners, 73% indicated their horse was showing at least one behavior associated with dental pain. The many benefits of recognizing these behavioral problems and following through with an annual dental examination by a veterinarian can include earlier diagnosis and treatment, along with improved health and performance for your horse. As vital as annual dental exams can be, the dental wellness survey also revealed that 22% of horses owned by survey respondents hadn't received a dental exam in at least 12 months.
What to Expect During a Dental Exam
"I find that horse owners sometimes hesitate to schedule annual dental exams because they are unsure about what goes into an exam and what their horse will experience," said Jeff Hall, DVM, senior equine technical services veterinarian for Zoetis. "Dental exams are a safe, routine procedure that should be conducted by your veterinarian proactively every year."
A thorough dental exam can take between 10 to 30 minutes and includes:
An assessment of external structures of the horse's head and soft tissues (e.g., lips, cheeks and lymph nodes)
An examination of internal structures (e.g., tongue, palate, gums and cheeks)
The visualization and palpation of teeth
During examination, veterinarians use a full mouth speculum. A full mouth speculum is a piece of equipment that fits onto a horse's head, similar to a bridle, with mouth plates that fit between the front teeth to hold a horse's mouth open. This allows for a more complete visualization and palpation of most aspects of the teeth.
Reliable and Safe Sedation
To complete a full mouth speculum dental exam, horses need to be sedated for their safety and for the safety of their handlers. Sedation also ensures compassionate care of the horse and precise control of the procedure being performed. When your veterinarian considers equine sedative options, a consistent and reliable sedative is preferred. Additionally, a sedative that provides pain control is advantageous to ensure your horse's comfort level during the procedure. DORMOSEDAN® Sterile Solution (detomidine hydrochloride) meets equine sedation and analgesic (pain control) needs in just one dose. With nearly 30 years of supporting safety data, veterinarians continue to rate DORMOSEDAN highest of all equine sedation products for efficacy, safety and reliability.1
Annual oral and dental examinations are a recommended baseline of care for horses by the American Association of Equine Practitioners (AAEP).2 Depending on your horse's age, level of performance and overall condition of the teeth, additional examinations throughout the year may be needed.
Work with your veterinarian to schedule your horse's annual dental exam. Consider scheduling it during your horse's annual spring vaccination appointment to ensure your horse is set up for success and feeling his best year-round.
IMPORTANT SAFETY INFORMATION: Do not use DORMOSEDAN STERILE SOLUTION in horses with pre-existing atrioventricular (AV) or sinoatrial (SA) block, with severe coronary insufficiency, cerebrovascular disease, respiratory disease, or chronic renal failure. Intravenous potentiated sulfonamides should not be used in anesthetized or sedated horses. Careful consideration should be given to horses approaching or in endotoxic or traumatic shock, to horses with advanced liver or kidney disease, or to horses under stress from extreme heat, cold, fatigue, or high altitude. Do not use in horses intended for human consumption. Handle dosing syringes with caution to avoid direct exposure to skin, eyes or mouth. See full Prescribing Information.